Ali reproduces the ambition to control the data. Following the launch of Ruyi POS by Retaillink, Hema also launched the offline cash register system ReXPOS, which is open to all large supermarkets in the country, and even convenience stores and beauty cigarette hotels.
In the retail brand special event of Yunqi Conference on September 19, Alibaba 's new retail main line box horse released the first smart cash register in the morning. According to reports, this system is equipped with a face camera system, a loss prevention camera system, Smart shopping bag machines and smart watches available at store cashiers. In Hema Xiansheng's application practice, the scan code payment time for 4 items takes only 24 seconds on average.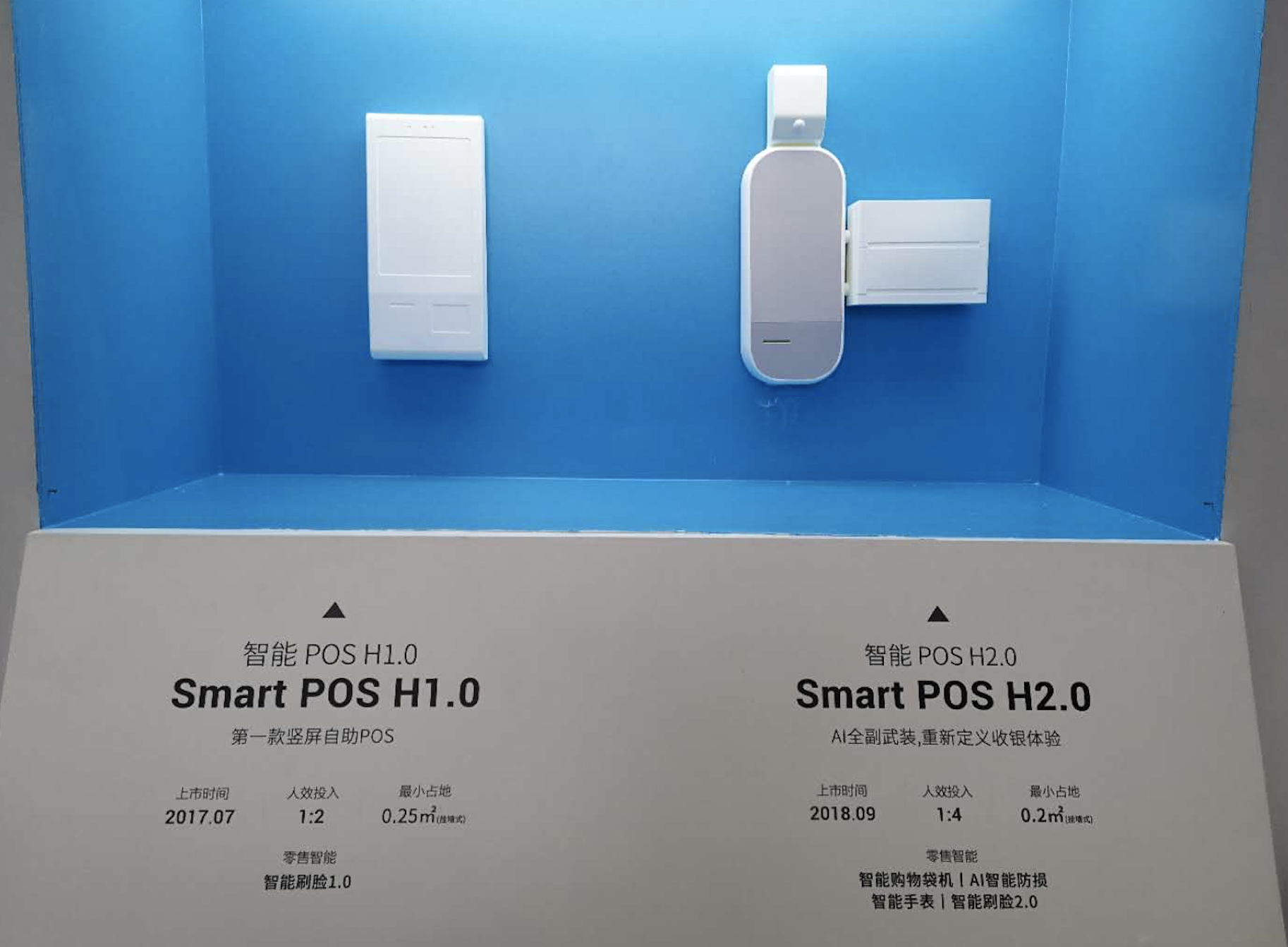 Among them, the AI camera can evaluate the human posture and perform motion analysis in real time, and can provide different interactive languages for the elderly and children, capture real-time missed scanning behaviors in transactions, and notify the artificial cashier.
click to view bigger image
POS machine display in the booth area
The previous 1.0 POS machine can only be used in Hema Xiansheng stores, and the upgraded ReXPOS is open to the whole country. Zhou Tianmu, general manager of Alibaba REX Intelligent Technology, said that as of this year before the natural year, this device was rented for 0 yuan and free to all peers. At present, about 30 companies including RT-Mart, Zhongbai Supermarket, and Wangzhongwang are using this product. In addition to supermarket stores in the future, ReXPOS will also be customized for convenience stores, mother and baby, beauty and tobacco and alcohol industries. Cashier products in their respective formats.
Observer.net experience at the booth found that the newly released ReXPOS Alipay face brush payment speed has been greatly improved compared to the face payment payment displayed by Yunqi last year, and the ability to capture faces is also stronger.
click to view bigger image
For a bottle of orange juice purchased by Xiaobian, the entire payment process only took about 10 seconds (including scanning the code and entering a bound Alipay account).
Earlier, at the Ali Investor Conference on the 17th, Hema disclosed the sales data for the first time: Hema Fresh Stores that have been operating for more than 1.5 years, the single store has an efficiency of more than 50,000 yuan, and the average daily sales of a single store reaches 800,000 yuan; RT-Mart's single-store monthly sales of Taoxianda stores that have been operating for more than three months has increased by more than 10%.
Behind Hema's launch of hardware, Ali wants to control the entire offline retail data and build a data platform. Lin Xiaohai, vice president of Alibaba Group and general manager of the retail business unit, once told Observer.com that he valued the data capabilities accumulated by the platform, which can be sold to enterprises and distributors. He predicts that 2019 will be the first year of digital transformation of channels.
Wang Tingxiang, general manager of Alibaba's Amoy Sunda Group, also believes that new retail will restructure the people, goods and markets of retail enterprises. Through the data to grasp consumer demand, the precise supply and circulation efficiency of commodity procurement, central kitchen, processing center, distribution and other links are driven in reverse, and finally realize a smart logistics experience of free delivery within 30 minutes within 3 kilometers.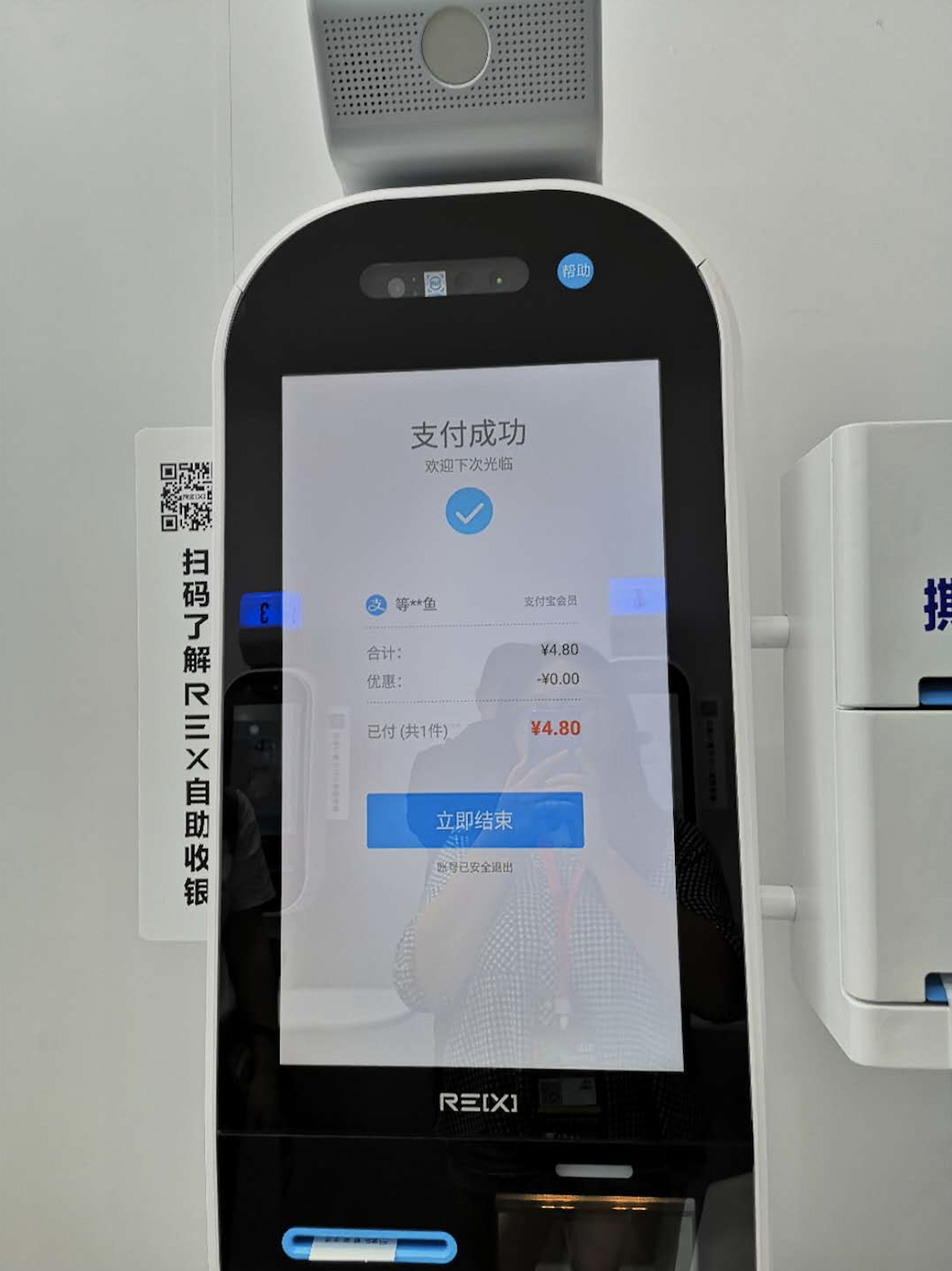 "Nearly ten million supermarket consumers have completed the digitization of customers and members, allowing retailers and brands to better understand consumer needs. Big data can help buyers choose the right products, which can enable rapid iteration and real-time feedback of products."
It is worth noting that there now appears to be a "brother fight" caused by Ali's internal entrepreneurship. On September 4th, Retaillink also released a Ruyi POS machine based on a small store, which can realize all the store sales situation into data and access. Ali Ant Financial, Hungry, and other ecosystems help small shops create a 300-meter convenient living circle.
It is still unknown whether the data of the two will be exchanged in the future, or whether Hema is positioning large-scale supermarkets, and the retail exchanges are mainly complementary to small stores. E-commerce industry observer Hua Yun's analysis of Observer Network, whether it is machine networking or data online, to make the supply chain more responsive to user needs, etc., requires a set of optimized processes. Ali wants to achieve complete data-driven The platform also takes a lot of time.